Staff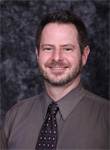 Eric P. Leitner,
BA, CSP, CSM, CIM, C.Tech., OAAAS, AMIEEE
President/CEO, Director
eleitner@aesironline.com
LinkedIn
Eric Leitner is not only ÆSIR's President/CEO, but is personally involved in almost every project carried out by the company. He holds numerous professional designations and certifications including the following:
PMP - Project Management Professional with PMI
B.A. (General) in Business Administration and Computing Sciences
C.Tech. (Certified Technician) in Building/Building Design
C.Tech. (Certified Technician) in Electrical / Electronics
C.Tech. (Certified Technician) in Computing / Information Technology
CIM and CSM designations with the Canadian Institute of Management
CSP designation with the Canadian Professional Sales Association
Associate Member of both OAAAS and IEEE
PSE, AAI and ATC certifications with Autodesk on various products and releases
With 25+ years of experience on CAD software and in addition to the various industry certifications above, Eric Leitner has the knowledge and insight to handle a diverse range of projects. His experiences include commercial, communications, military, space architectural and parametric projects. His past positions have included Merrimac Industries (RF Design Manager), Newbridge Networks, JDS Uniphase, and mmWave Technologies Ltd. (then ranked Canada's 8th most profitable company by PROFIT magazine, Jun-Aug 2001) and mmWave Systems Ltd., where he acted as both a Director and as VP of Sales and Marketing. He now hopes to make an impact with ÆSIR International Ltd. as President/CEO as well as one of ÆSIR's six sitting Directors.